Four locking lug plates are used to support crucibles and
lock onto lugs provided on trailer, as used on cargo containers
for oversea transport, for added protection from tipping.
Lids are bolted and sealed to crucible using ASTM A-325
structural steel bolts, nuts, and washers.
Crucibles and stations can be engineered and manufactured
to meet customer requirements.
4,000 lb. Aluminum Capacity Crucible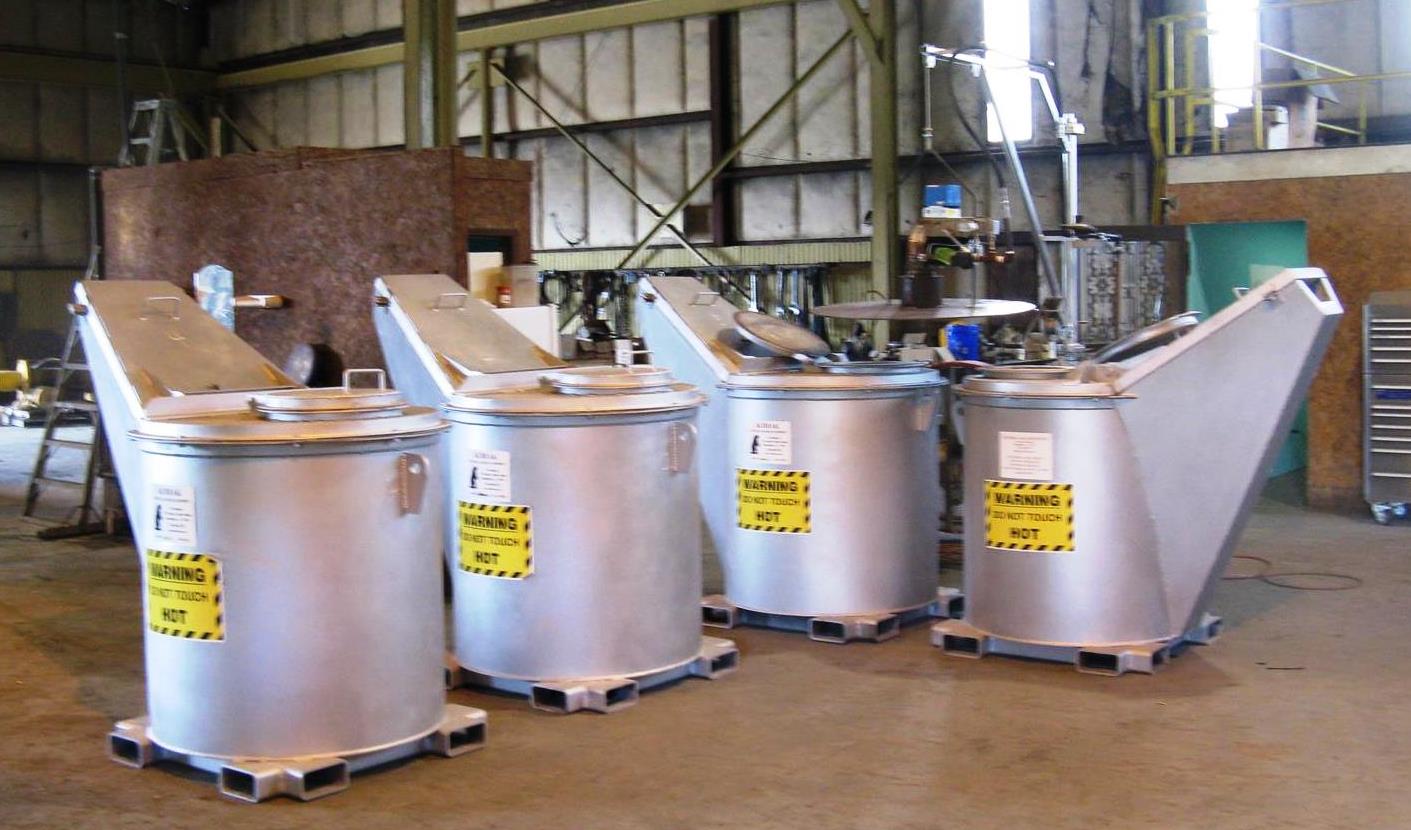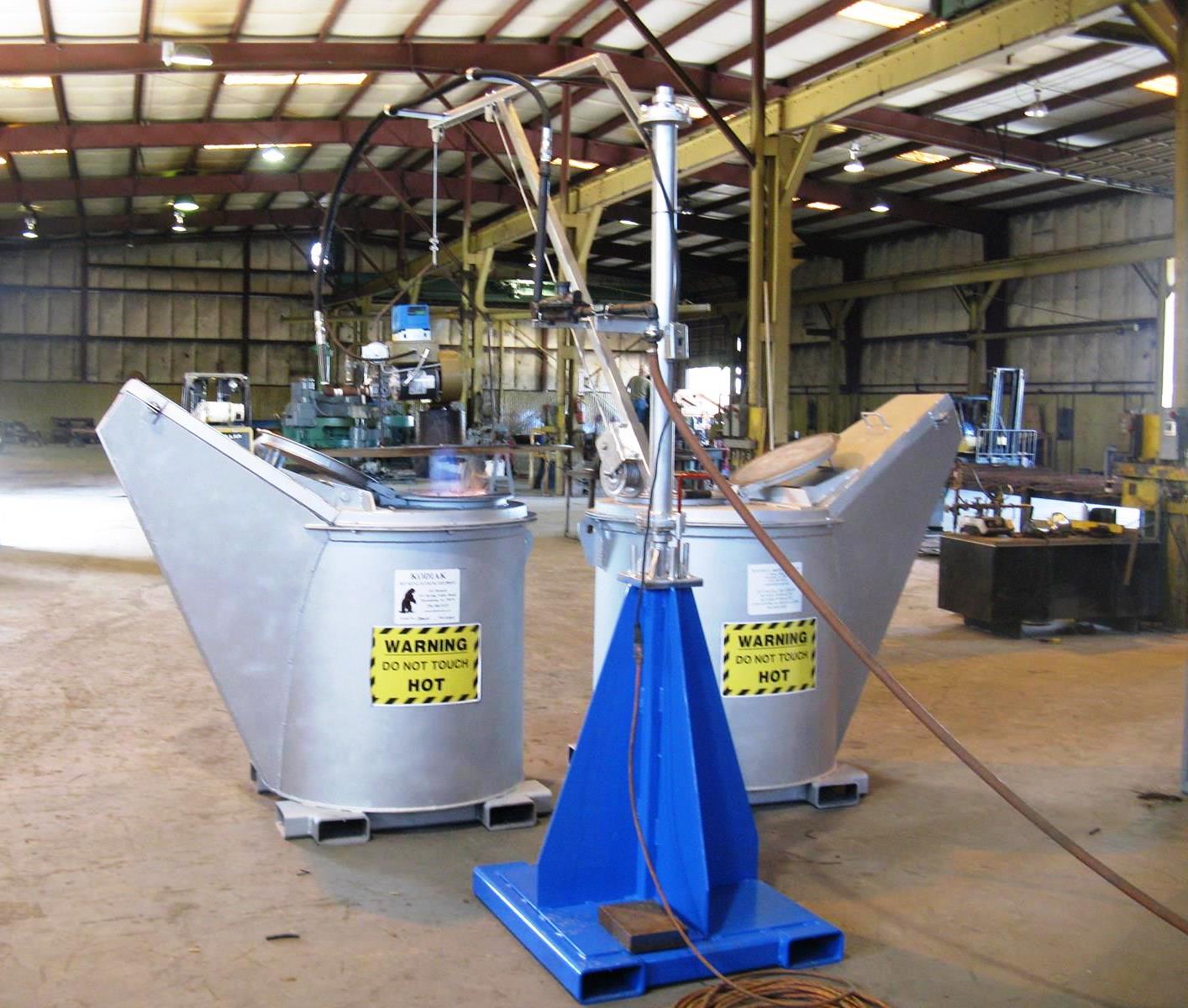 3,000 lb. Aluminum Capacity, with pour spout and PreHeater.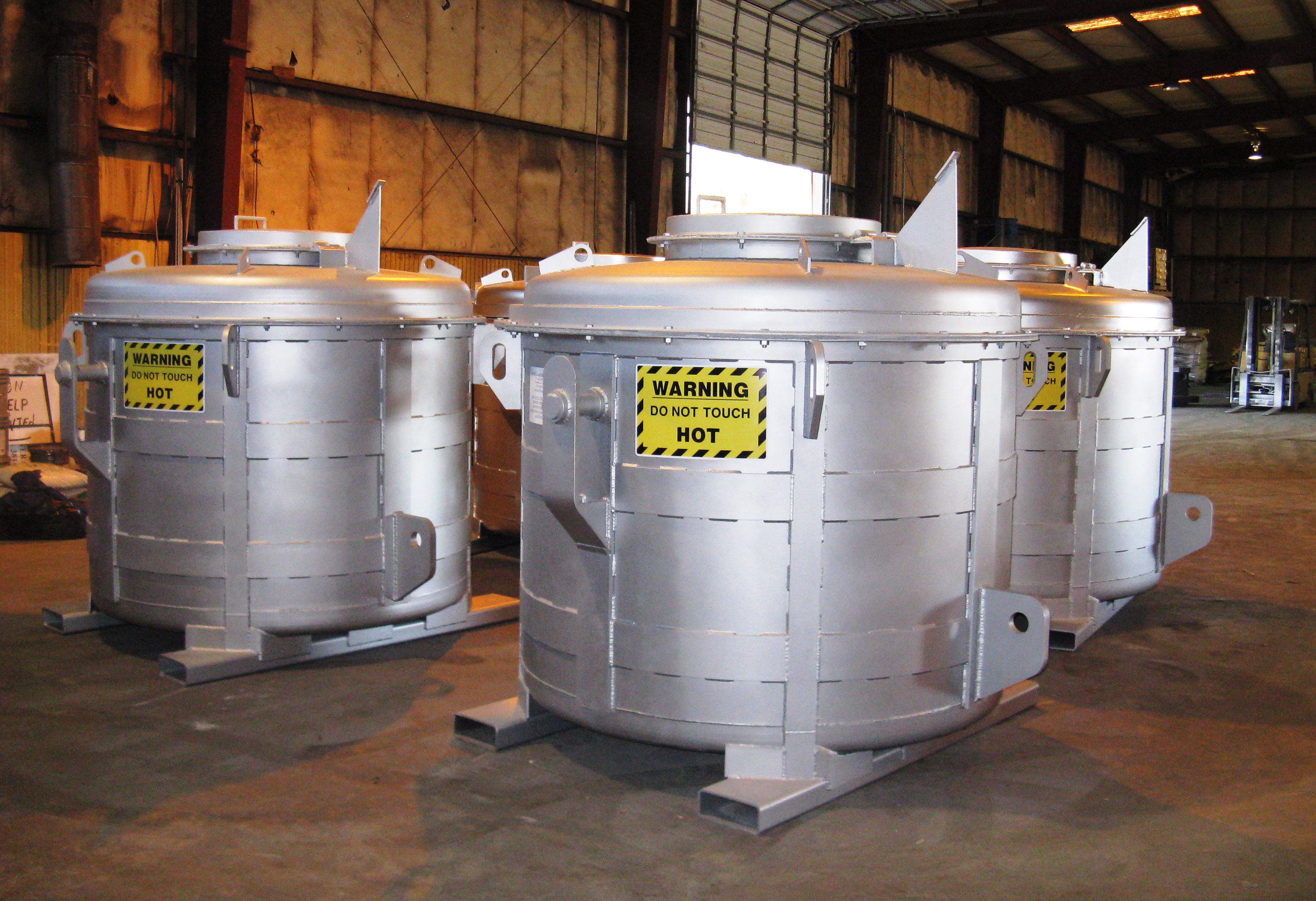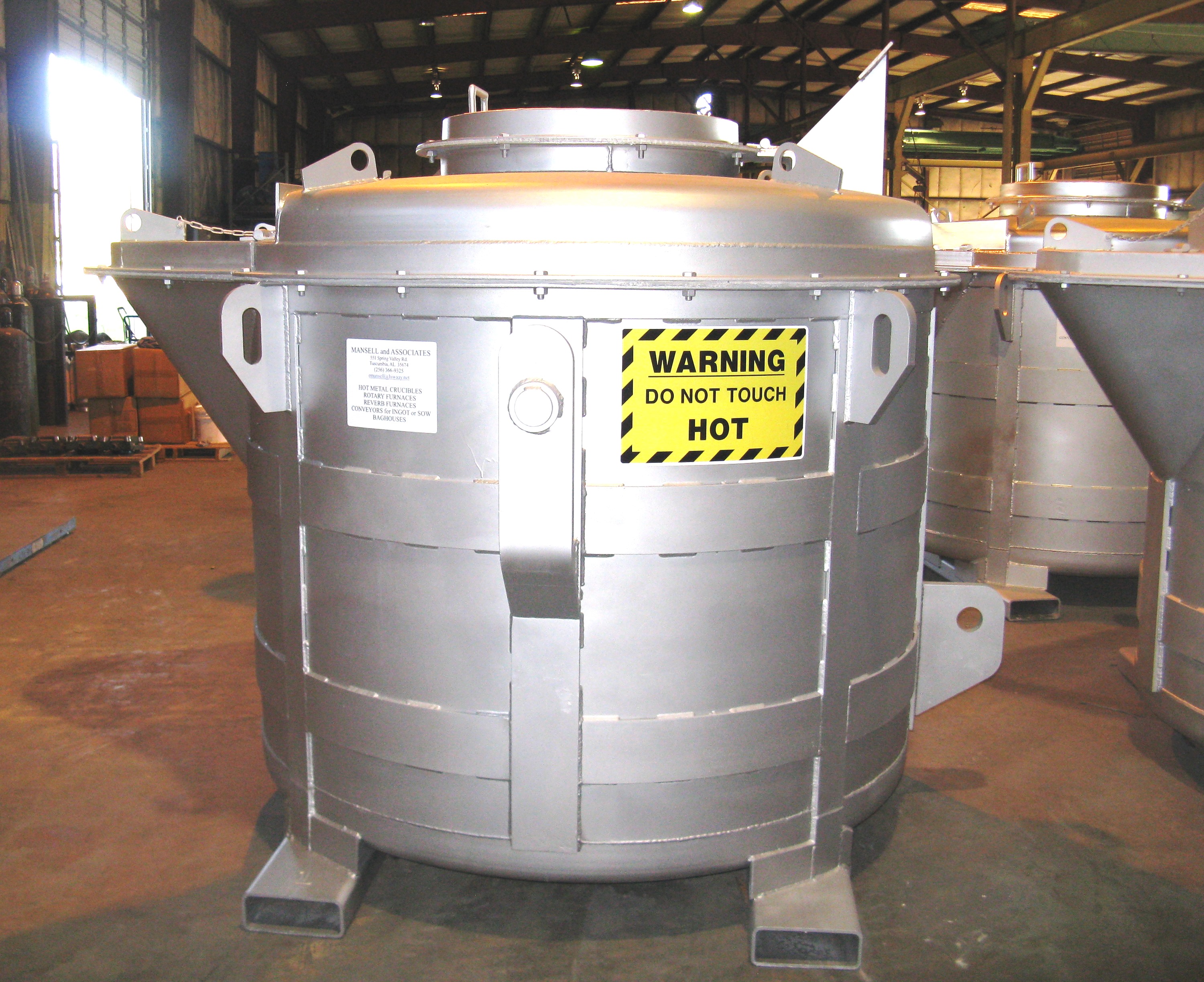 12,000 lb. Hot Metal Transfer Crucibles with Spout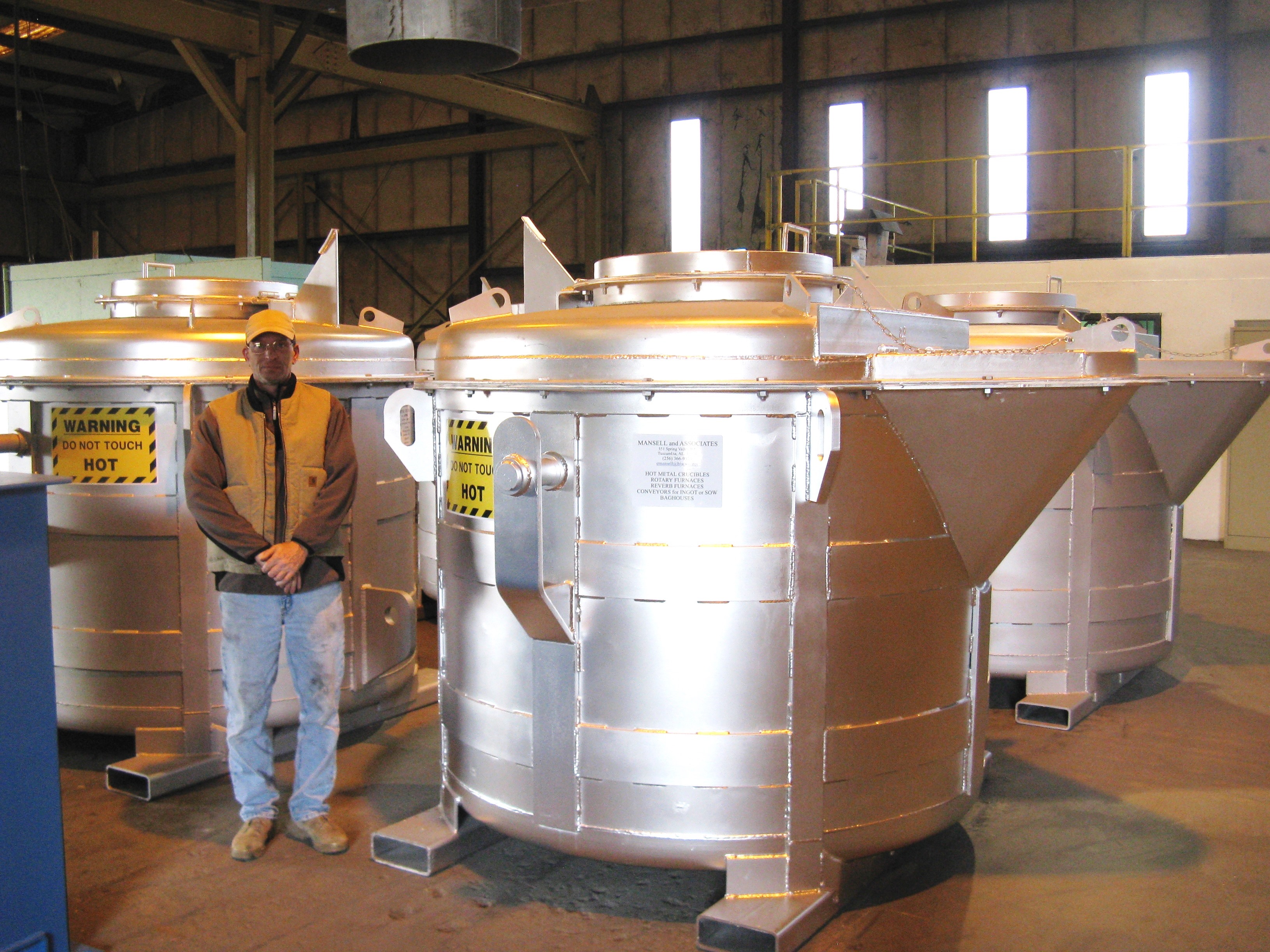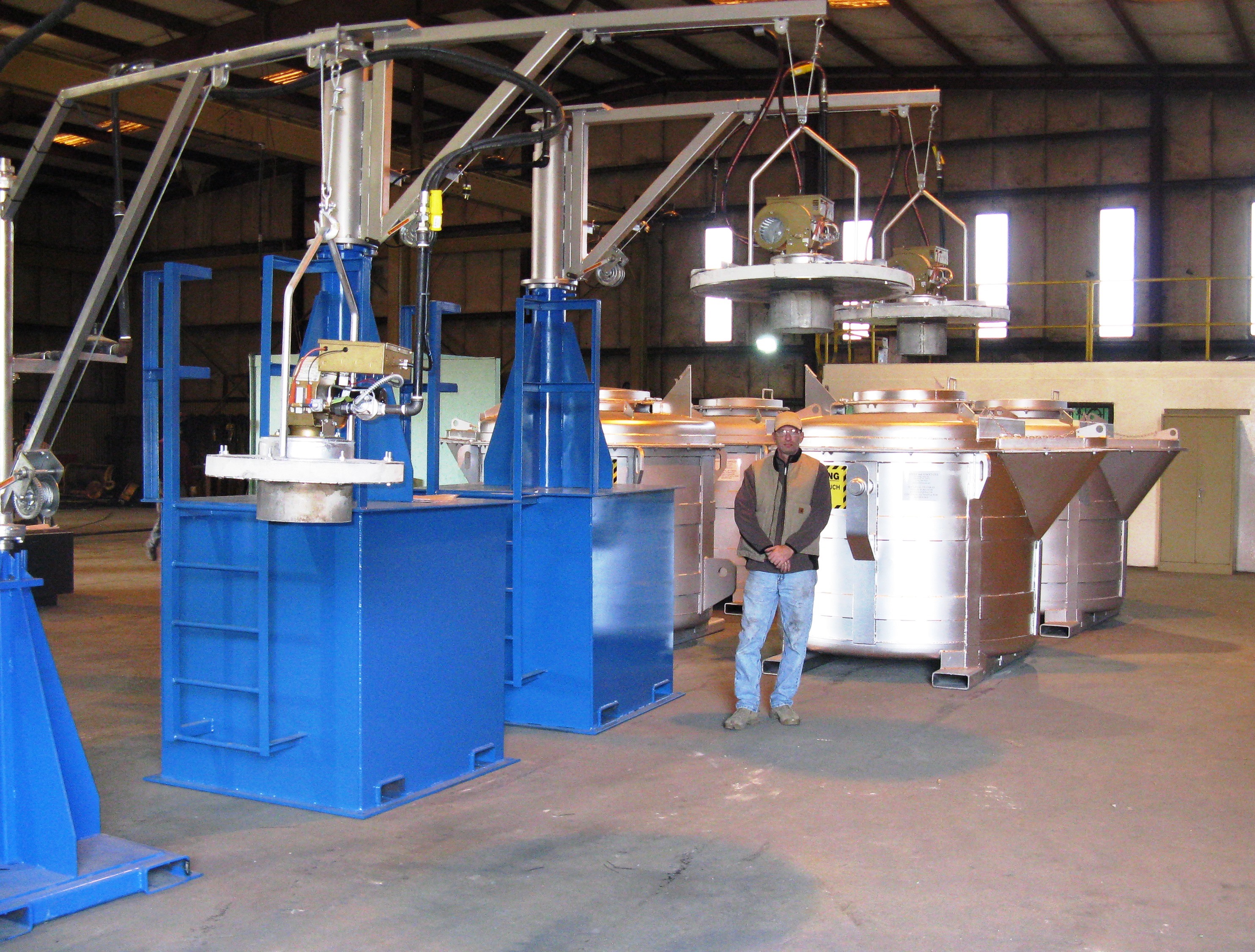 12,000 lb. Aluminum Capacity Crucibles with Pour Spot and Preheaters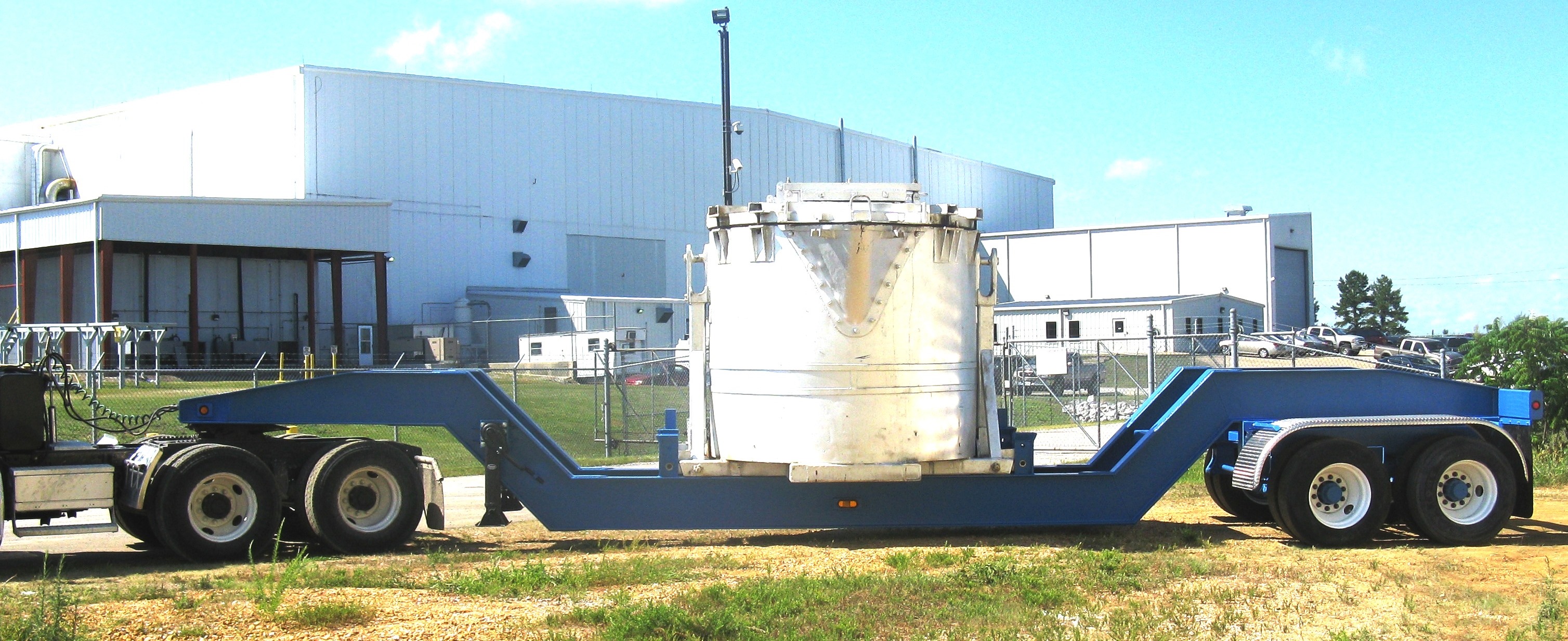 Mansell and Associates manufactured trailer and Hot Metal Transfer Crucible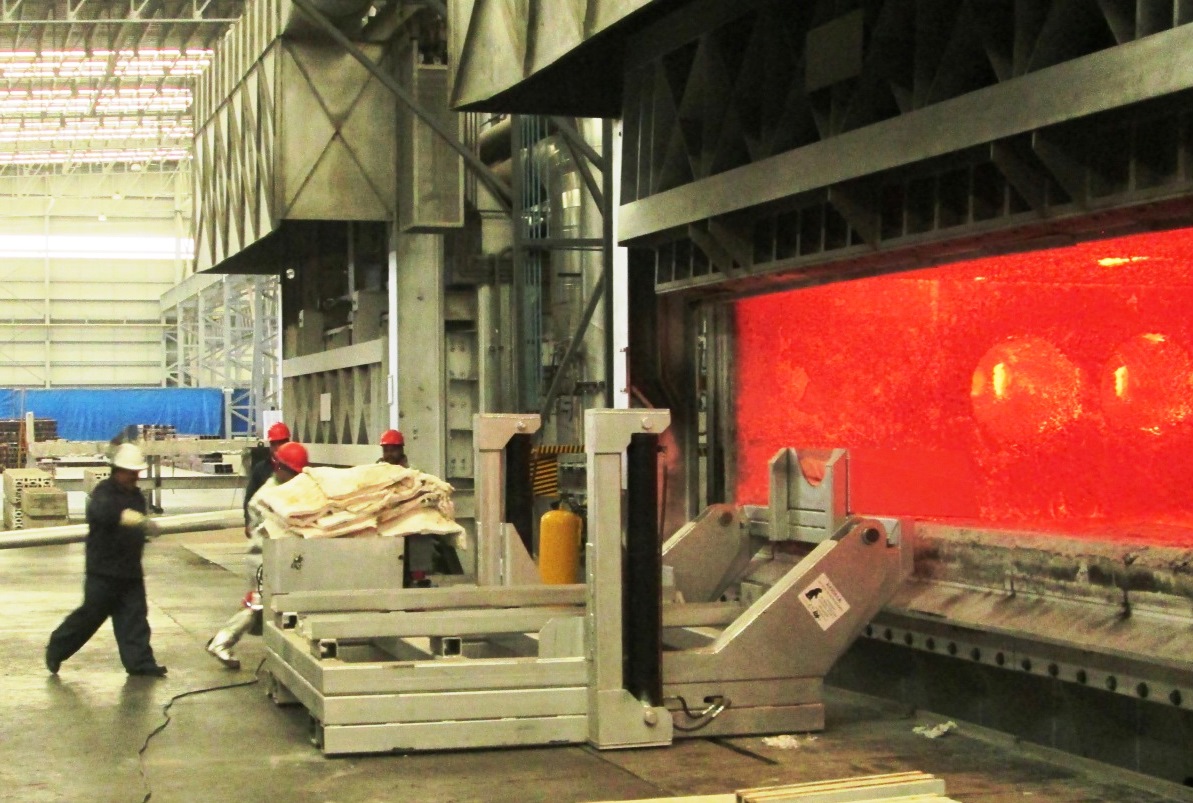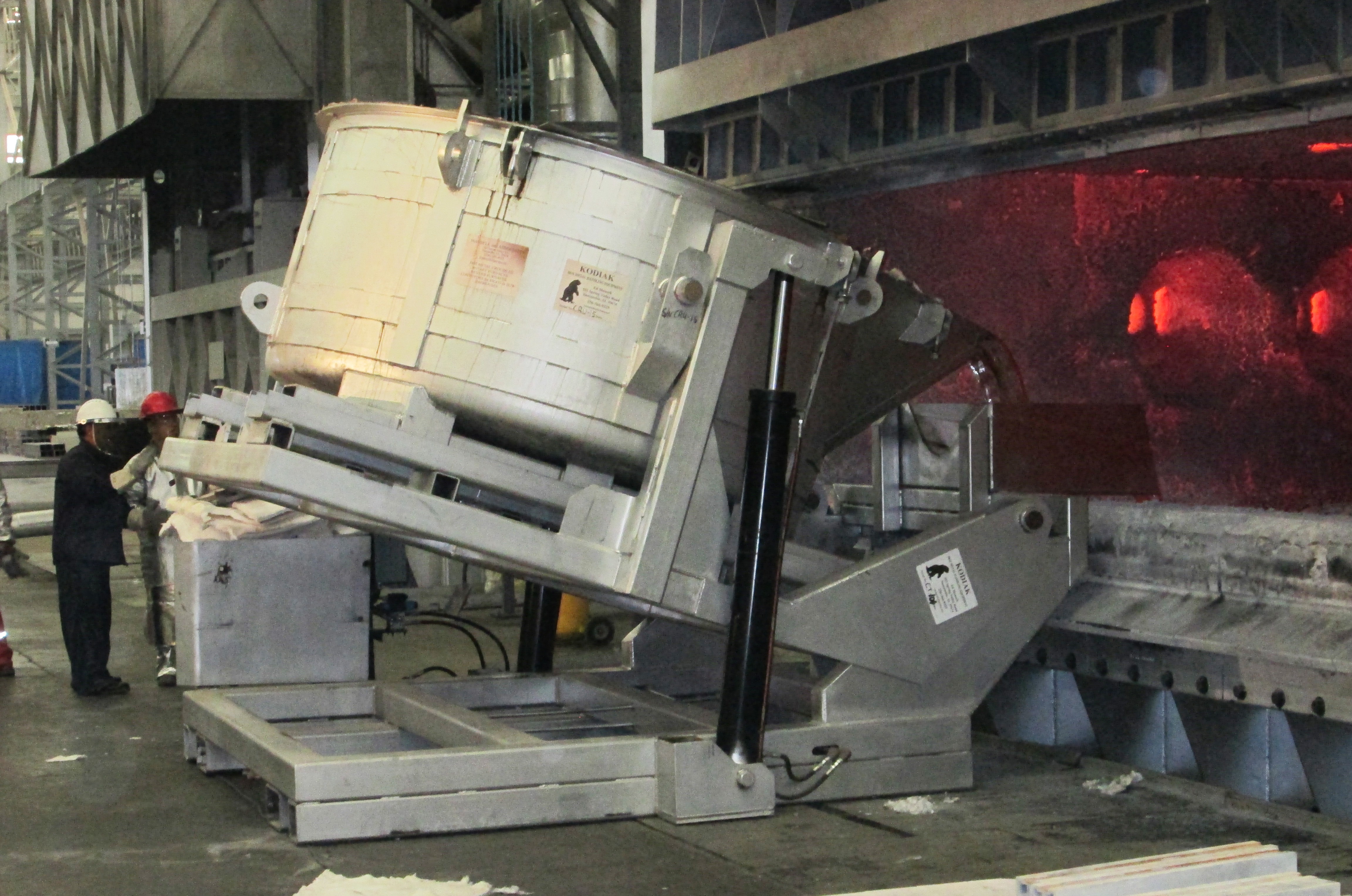 Tilter for 20,000 lb. Aluminum capacity Crucibles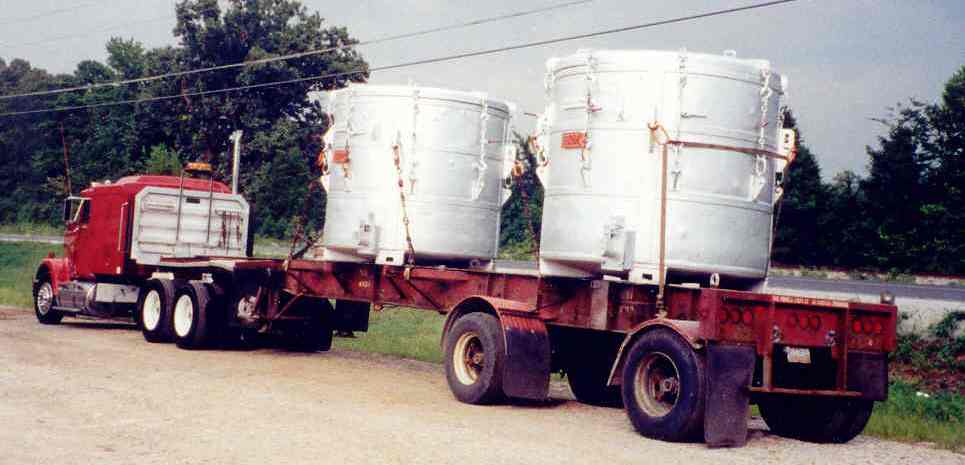 30,000 lb. Crucibles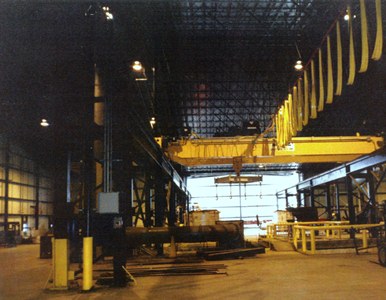 Craneway for transport of crucibles manufactured and installed
by Mansell and Associates